Libby's Ashes

The one thing Oscar Metford wished for above all else on his ninety-first birthday was the ability to fulfill his late wife's last request. That he be able to take her ashes alone, just the two of them, his last expression of his love for her, and deposit them along the Alpine lake the two of them so cherished in their youth. But age and infirmity made the trek into the mountains and up to the lake on foot or even on horseback impossible for his arthritic body. Then a contest drawing for a hot air balloon excursion that would fly over the very location he needed to go in order to honor his late wife's request gave him an option in fulfilling the obligation. The contest came to his attention in an ad in the local newspaper. The event was an advertisement for a local radio station. But when he made the request to his children that a balloon ride was what he wanted most of all for his ninety-first birthday, they rejected his request as too dangerous for a man of his advanced years and physical condition. That's when he entered his name in the radio station's drawing on a whim, and won the trip of a lifetime; a balloon ride that gave him more than he bargained for when it came to friendship and adventure.





Libby's Ashes



Paperback Amazon:

Libby's Ashes



$2.99

Kindle:
Libby's Ashes - Kindle Edition - Kindle eBook (Mar. 9,

2009) by Melva J. Henderson
Red Sky
The Sequel to Maggie:


Life isn't the bright future Maggie imagined when she married Justin Bailey on the spur of the moment three years before. His lack of integrity and ambition, and his frequent infidelities and physical abuse made the marriage impossible. When Maggie follows her friend's suggestion that she move onto her friend's widowed brother's ranch to work as his cook and housekeeper, Justin tracks her there. With an infant and toddler she must raise on her own, Maggie finds herself suddenly a widow. With an unexpected disclosure from her mother, when she goes to Oklahoma to care for her on her mother's deathbed, she loses a sense of her own identity. Falling in love with her employer brings its own problems when his loyalty to his lifelong friend, whom he discovers loves Maggie as well, produces a road block as far as a relationship between he and Maggie is concerned. Her life appears on hold until an escaped convict comes into the picture and Maggie finds herself knocking at death's door. Although her life is filled with unexpected twists and turns, she continues to hope that the red sky in the Arizona sunset is an indication that there will be clear sailing ahead for her and her daughters.
Red Sky: Sequel to Maggie

Paperback Amazon:
Red Sky, Sequel to Maggie
$2.99
Kindle:


Red Sky (Sequel to Maggie) - Kindle Edition - Kindle eBook (Oct. 3, 2010) by Melva Henderson
Return of The Trogon
The Sequel to Red Sky
Maggie's life has been filled with adventure and adversity, from nearly losing her husband to a cougar attack, to her hunting the cat down on the desert and killing it. Faced with an empty nest and besieged at an early age in her middle fifties by near blindness, the effects of cataracts, life's surprises aren't finished with her yet. When Maggie witnesses the accident that claims her husband's life, she is drawn into a self-protective state of hysterical amnesia. When she regains her memory and eyesight in a cold, inhospitable city, she is unexpectedly reintroduced to her childhood sweetheart, but decides to return to her ranch in the Arizona desert, and takes the homeless woman with Tourettes, who took her under her protective wing throughout her ordeal with blindness and amnesia, home with her. Once home again, Maggie is reunited with the man who has loved her for decades, her late husband's best friend. Her future appears on a brighter course with the planned wedding in the majestic canyons of the Chiricahua Mountains when the mystical bird, the Coppery Tailed Trogon, returns to nest in the month of April.
Return Of The Trogon: Sequel to Red Sky


Paperback Amazon:
Return of the Trogon, Sequel to Red Sky
$2.99
Kindle:

Return Of The Trogon (Sequel to Red Sky) - Kindle Edition - Kindle eBook (Oct. 3, 2010) by Melva Henderson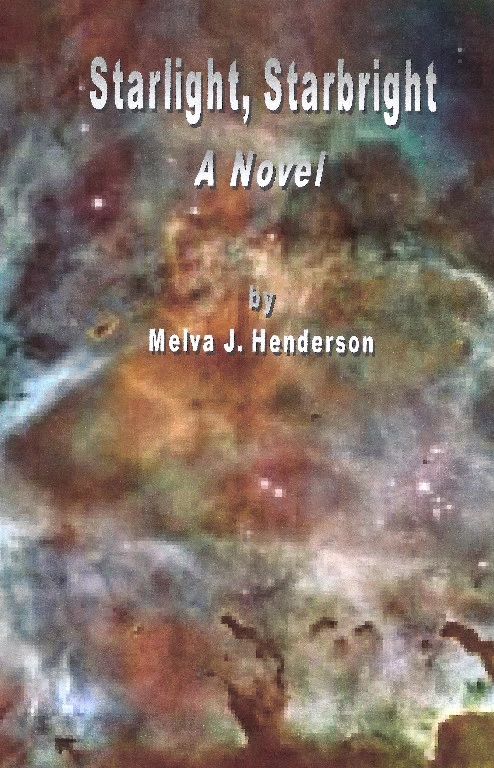 When Lynn Hutchinson realizes her nightmares are in fact reality, she understands the years of mental anguish from night terrors and depression are caused by something horrifying but quite real. When her ex-husband returns custody of her two young sons to her, and she begins attending group meetings for individuals abducted by extraterrestrial beings, she fears for her sons' safety from the horrors she realizes have been her lot in life since childhood. Although she doesn't want to remember the events of her past abductions, the memories are thrust upon her anyway, as well as the knowledge of the purpose for her abductions and the abductions of her sons; a purpose that leaves her in a state of terror. She becomes aware that there has been a multitude of other inhabitants of the earth over a period of many millennia, that have been abducted and have undergone the same painful, frightening procedures that she has endured at the hands of the strange gray beings that haunt her.


Starlight, Starbright


$2.99
Kindle:

Starlight Starbright by Melva J. Henderson (Jul 22, 2012)


Paperback Amazon:


Starlight, Starbright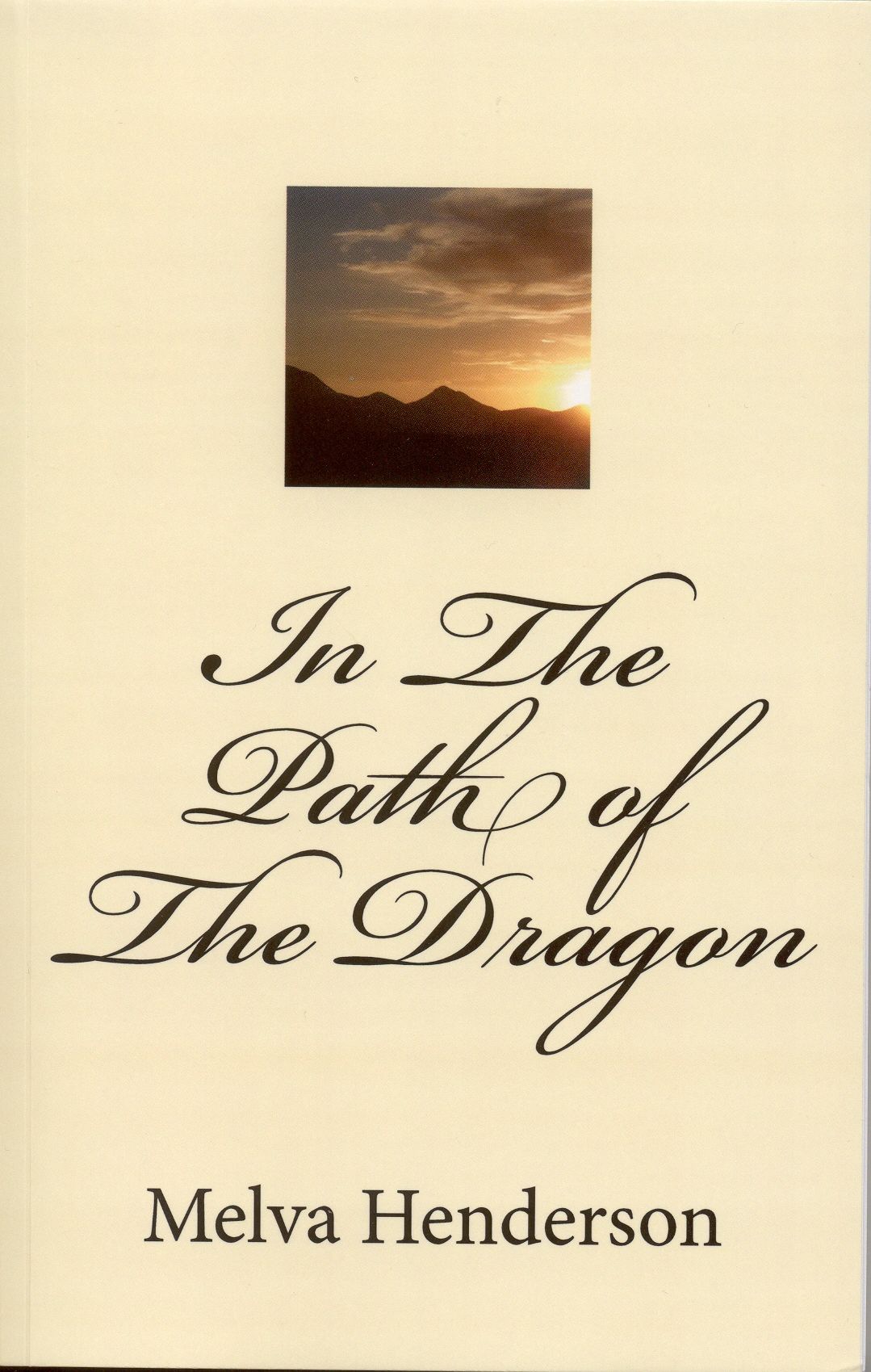 In The Path Of The Dragon


When Doni Cassidy found herself caught in the path of the dragon, she had no idea what was in store for her, or the love she would find for the small toddler left orphaned by the worst wildfire to hit the prestine forests in recent history. Left burned, disfigured, and orphaned by the flames, the toddler's experience proves the extent of human strength and perseverance. Little do the local residents know about what is behind the devastating wildfires, and the hand the government may have played in the disaster. But not everyone is in the dark. Valerie Tamarian knows more than she wants to know. She has a dark secret regarding the origin of the fires that took the life of her best friend; it's a secret that may not only put Valerie's life at stake, but also the life of her unborn child. It's a secret she finds necessary to divulge to save her life and to find justice for those whose lives were taken so needlessly.


In The Path Of The Dragon

Paperback Amazon:
In The Path of The Dragon


$2.99
Kindle:

- Kindle Edition - Kindle eBook (Sept. 29, 2010) by Melva Henderson
Three Short Stories of Fiction
The Silver Strand Society, the misadventures on Harleys of three older women seeking a change from the mundane lives of the silver haired society.
Forget Me Not, events that turn a young woman's life upside down, involving murder and the paranormal that keeps her from harm.
Sharon, a woman approaching middle age triumphantly faces the painful reality of an abusive relationship.
$2.99

Kindle
Three Short Stories of Fiction


Paperback Amazon:
Three Short Stories of Fiction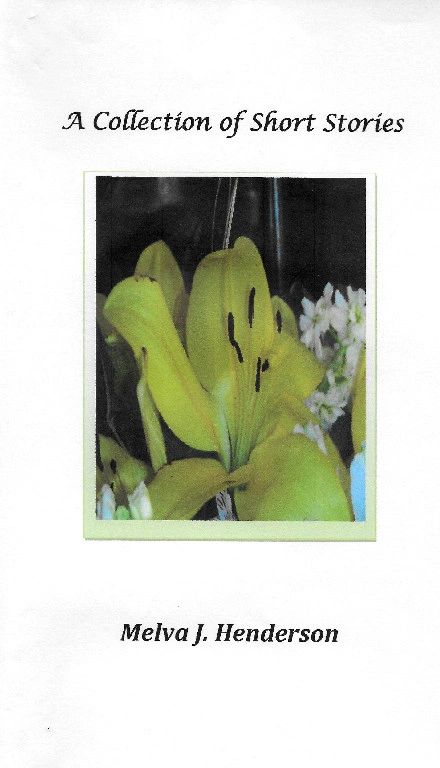 A Collection of Short Stories
Sometimes we are interested only in a brief read, something short and to the point.

This book contains a collection of short stories that might stand on their own, stories that merely serve to entertain for the moment.

Nothing elaborate or long winded, merely quips that are here one moment and then gone the next, something to merely whet the appetite
.
$2.99

Kindle
A Collection of Short Stories
$10.00

Paperback Amazon:


A Collection of Short Stories